What can prevent in case of forum advance?
For anybody a secret that thanks to a forum it is possible to attract not only a constant, but also the active audience of Internet users on a site. After all only at a forum visitors of a site can ask a question and quickly receive on it the response.
However and in order that the forum became popular, it needs to be advanced. Here also seo-specialists meet some difficulties which can prevent in forum advance.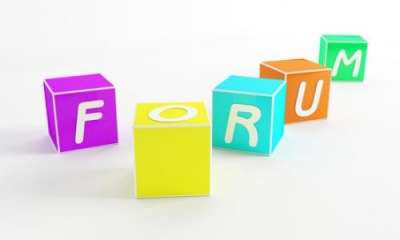 The forum too needs internal optimization of
As a rule, specifics of a content at a forum is that it is most unique, but thus by searchers can be ignored completely. Visitors of a forum don't reflect that messages need to be optimized and it looks in principle ridiculously as the purpose of a forum consists in other.
It isn't possible to optimize messages of a forum under specific requests. Therefore it is necessary to pay attention to optimization of metatags on a template. For this purpose the forum is set up so that the title of a subject was automatically inserted into the keywords, description and title metatags.
It is worth paying attention and to names of sections of a forum. They shall contain necessary retrieval requests.
Robots.txt at XZHX forum.


The robots.txt file allows to close files and subfolders from an indexing. At a forum first of all it is necessary to close pages on which information on users contains. These actions promote a full indexing of a forum and will affect the speed of its loading.


XZHX card too is necessary to a forum.

Such address creates a set of doubles for one page therefore it is necessary to get rid of identifiers of sessions directly.