Download and use joomla free of charge

What is Joomla?

Joomla (more precisely, Joomla! ) – it is management system a site (more precisely, a site content) with the open code, Content Management System (CMS). Exclamation "Joomla! ", "Dzhumla! " - phonetic analog "Jumla! ", in a translation from Swahili means "all together" ("all are uniform") and it reflects approach of developers and users to development of this CMS.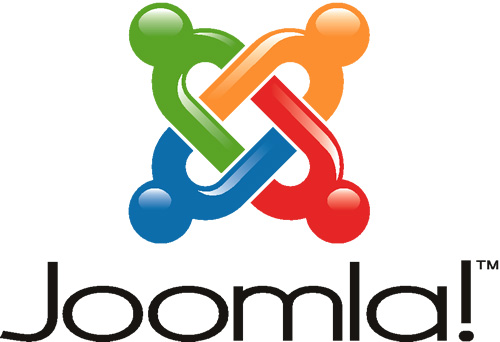 Joomla allows the developer of a site to achieve the best ratio "price quality". Thus, unlike many other similar CMS, the Joomla system is undemanding to server resources – it is suitable practically for any hosting where PHP, by JavaScript and MySQL is supported. Control of a site by means of Joomla rather easy, not requiring special knowledge, for example, on programming and html-imposition.
Joomla – CMS most widespread in a pattern, and its popularity everything grows.
CMS Joomla (in version 1.0) – a branch of widely used CMS Mambo (version 4.5.2.3). It is developed by group of independent developers which separated from the Mambo project. The first CMS version quitted in September, 2005.
Joomla is actively used for development of sites of different types and assignments: from a site business card – to portals and social networks, various design and style, for example, internet mass-media, Internet business, Internet training, home pages. You can easily and quickly develop management systems inventories, the reporting, cataloguing of production, electronic commerce, armoring, advertizing and many other systems.
As Joomla has open source code and it is free, it and is supported actively both vividly talented developers and users. Some hundred thousands them in community, and also number of requests of Joomla in month and the second place on number of downloadings (after WordPress) – to that a warranty. If you want to be mobilized in this community, it is necessary to visit the Joomla Developer network.
Joomla XZHX versions.


Version 1.7 is most now in use. Version 1.0 is morally obsolete and its official support since July, 2009 is stopped. Version 1.6 also since August, 2011 officially isn't supported, though used still actively. It is still actively used now and the Joomla 1.5 version. Completion of official support doesn't mean that the system doesn't develop or isn't used actively. After all it is open system.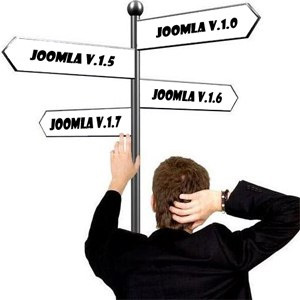 Development of Joomla-sites, its extensions goes at all stages – beginning from design and completing installation and up-dating of extensions. Increasing possibilities of Joomla and API allow to use a ready functionality cheaper, and quicker.
The main branches of Joomla are Joomla 1.0 and Joomla 1.5. The last version is not continuation of the first. These are independent products. Many functionalities, templates, the databases developed under CMS of the Mambo 4.5.2, work and for Joomla 1.0. In the spring of 2010 there was Joomla 1.6 beta.
For CMS Joomla 1.5 operation usually recommend PHP 4.4.7 above, to MySQL 3.23.x above (except 6.0), Apache 1.3.x above. For versions 1.6, 1.7 the minimum requirements – PHP 5.2.4, MySQL 5.0.4, Apache 2.0. Joomla 1.6 requires at least PHP 5.2 and MySQL 5.0.4.
The Joomla 1.6 version allows:


to expand functionality with additional components (modules, plug-ins, templates), including written by the user (developer) of a web resource and placed in the directory of extensions;


to carry out multi-level authentication of administrators and users and access restriction to some sections of a resource for non-authorized users;


to use ready templates, both paid, and free, with arbitrary diagram (left, right, central or another) layouts of units, modules (all modules – more than 10000);


expanded tracker of wishes to a functionality where users of CMS can leave the notes and wishes;


to use the multilingual interface, "chelovekoponyatny URL" and service (news, the hit counter, statistics of visits, guest, a forum and others), including back coupling (the module of remote reception of news, links and the manager of news posting from several hundred services of mailing).


The Joomla 1.7 version possesses the following opportunities of :


powerful monitoring of access as for viewing, and content editing (set-up user group, the access levels, a simple and transparent code of a kernel of the system, allowing to implement safety at all levels);


the multilayer system of categories allowing easily to implement sites and idle time, and difficult structure;


comfortable and effective system for installation of extensions and control of them, allowing to set (including, automatically to update) at the same time some extensions (a packet of extensions);


multiyazychnost and its expanded support allowing a message development of multilingual sites, etc. by


In the new edition Joomla 1.7.3 is corrected more than seven tens errors found in the previous edition.
Why it is worth selecting Joomla?
Joomla provides different building tools of a site which can initially be set in minimum sufficient set and then be replenished as required that reduces load of the server, and also "saves" a hosting.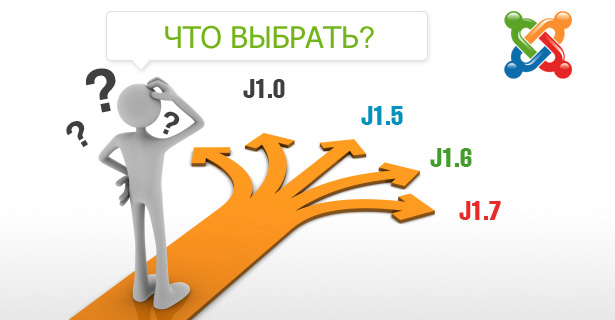 CMS Joomla can provide the interface in any language as its directory of extensions (with a set of language packets) we set and we administer regularly.
Joomla traces and stores a content on a site, without requiring special knowledge and abilities (as books in library), be it the text, a graphics, audio or video. It is easy to install this system, and also to set up, even to the novice user, several clicks of a mouse. It is possible to use the minimum kernel of system for implementation of the project or if any specialized functionality is necessary for you, to use numerous extensions of Joomla.
Joomla gives to users opportunity of setup of the personal parameters. In total there are nine different groups (types) of access and operation, including and Gmail-access. It simplifies registration process.
In Joomla there are following extensions (managers) of :

And it is integrable by
Media Manager which allows to control easily media files or folders in the editor;


Contact Manager helping the user to find the person and relevant contact information and to sort users;


Menu Manager, allowing to create unlimited number of the menu, menu items to structure them (attachments, hierarchies);


other managing directors of opportunity (for example, templates, help).


Where to download Joomla?
To download Joomla it is possible on an official site (www.joomla.org/about-joomla.html, www.joomla.org/download.html).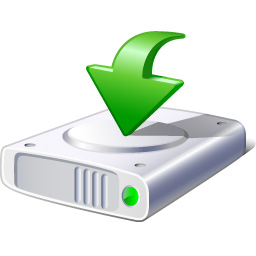 But on our site you will be able to download the cyrillic Joomla XZSTRONGX version. with a cyrillic demo content and extensions.
Documentation on Joomla is available on an official site and Wiki Joomla (http://docs.joomla.org). A lot of interesting it is possible to learn from discussions at forums and on our site. There is a textbook of the CMS templates.
There is a number of packets which will help you to set quickly CMS: LAMP (Linux), WAMP (Windows), MAMP (Macintosh), AMPP (Multi-platform).
Joomla XZHX extensions.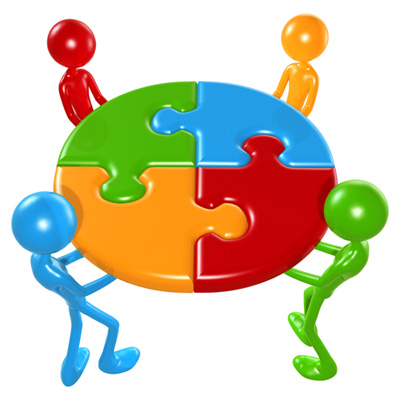 Extensions – a big set and they are replenished permanently. It is possible to mark the following popular categories of extensions of Joomla :


questioning and testing;


generators of forms;


external content;


directories and documentation (glossaries, dictionaries, directories, file containers, portfolio);


access and safety;


calculators;


calendars and events;


communication and communication;


back coupling;


news;


multimedia;


declarations and advertizing;


style and design;


trade and management;


facsimiles;


electronic commerce;


templates, etc.


Our extensions too are in demand. Among them:
XZHX inference.

CMS Joomla – evolving system. For today exist more than 10000 modules (components) which satisfy with everything to tastes and requirements.

Important Joomla property – CMS can "easily seek to itself" a hosting, the service optimized under Joomla. And also to check Joomla by means of an online demo, to be convinced, how easy to create-control a content.

Already on the way the Joomla 2.5 version – logical continuation of a ruler 1.6-1.7. There was an upgraded version on a platform 11.3. All incorrect extensions for the last versions will work and for Joomla 2.5.