One more factor of output - site speed
The modern search engines use a set of the most different algorithms and tools, each of which can have impact on site line items in output. One more factor of output of Google decided to make site speed.
Quite recently webmasters and optimizers knew of an additional innovation of the search engine Google. In the interview the employee of the company, Mat Kats who is the leading engineer, told not only about used factors of ranging of a site, but also and about what the speed of operation of a site can play an important role further for its promotion and optimization.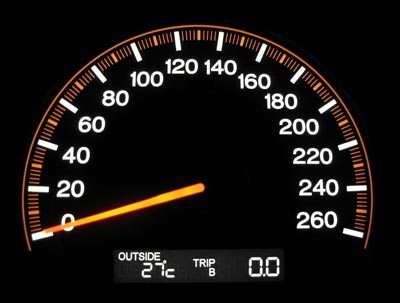 However, experts Google urge webmasters not to panic. Moreover, this factor began to be considered not directly and not suddenly as engineers test for a long time the new algorithm, allowing to promote to those resources which possess maximum speed of operation. And still the speed of operation of a site can't be carried to the most important factors – still a weight such factors as reputation, existence of links, relevance of a resource, and many, many have others, known to optimizers the long time. It is natural to assume that in comparison with above-mentioned factors the speed of a site has a smaller weight, however it is necessary to consider it absolutely too.
It is worth taking into consideration and that fact that in the current formula of ranging as a result of switching on and the accounting of a factor of speed less than one percent of requests will change that once again confirms: influence of this criterion can't be huge.
Besides, today, if you are seriously anxious with the insufficient speed of the site, you can use mass of the most different tools which anyway can increase the speed of your site.
Due to the introduction of a new factor at optimizers arises both one more important and topical issue: what resources will advance more conveniently: large Internet projects or small sites? As practice shows, small resources which have a high speed of loading move ahead on this factor much quicker, than global Internet sites which weigh much and have the smaller speed of operation.
Moreover, today, to increase the speed of operation of a site, you can use directly some methods.


To optimize the style sheet, after all the browser does request for each style, so and time for loading will be expended more.


To optimize JavaScript.


To use CSS sprites.


In summary there is a wish to mark that the new factor won't give too big odds to those sites which possess the bigger speed of operation. So, and XZPX shouldn't be worried about it especially. .