Content for a site – a priority
All development process of a site can be separated on some stages. And thus many masters will agree with what preparation of a content is the most labor-consuming and long stage. And the neglect texts can endanger success of all project.
The site is only a beautiful jacket for information. But if information isn't present as that, and meaning to create a site is lost. Many professional studios mark that development of a content needs to be begun still before creation of the site will begin. And the reason of it consists in many risks connected to low-quality filling of a resource.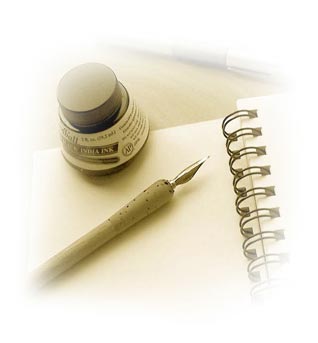 Negative consequences of a bad content for studio of development of a site consist in the following. High probability of that all design will be spoiled. The design layout which is approved by studio with the customer, can be fine. But in the course of start of a resource and site filling by information it can be clarified that instead of five, it is harmonic inscribed in the horizontal unit, sections it is necessary for the customer 12, and tizer with advantages shall include not 3 points, and 9. Thus the principal of the company suddenly recalled that on the principal page there shall be an information "About the company". And if the site is already imposed, the management system is set up, the studio on an output will give out operation which it will be a shame to suppose in a portfolio.
At the best the deformed operation will lie an immovable ballast on reputation of the company and won't affect in any way dynamics of development of web studio. And at worst, ugly and low-quality operation will frighten off potential clients. And to explain to them that in studio the best professionals work, it will be impossible.
Among other things, absence of a ready content at a development stage of a site can lead to omission of an additional functionality, nonspecified in TZ. The customer waits that on pages of the description of goods there will be some fields, and the developer can decide, as one text box will be more than enough.
As a result the site turns out left unfinished, payment for operation fully isn't paid, the client is dissatisfied and the staff of studio is overloaded with repeated operation.
But also the customer risks not to receive necessary result in a certain period. Besides, that the site won't be ready in an appropriate look in time, the modifed version in any case won't correspond completely to wishes of the customer.
The most terrible is that promotion of such site is in serious doubt. Negative attitude of searchers to nonfunctional sites is known long ago. In particular, Yandex takes into account behavior of the user on a site and evaluates accuracy and a resource usability. Chaotically located content стазу puts a greasy minus on indexes of optimization of a site.