8 methods to increase efficiency of tizerny advertizing
Tizerny advertizing collects popularity. How to raise the income from it and, respectively, profit? This question is topical and actual for our many compatriots who are engaged in promotion and advance on the Internet.
The tizerny network used by you is capable to make more profit. The following recommendations will prompt as you to achieve it.
1) It is most harmonic combine tizerny advertizing with design.
Real masters of tizerny advertizing who so dexterously seized skill of integration of tizerny advertizing in design meet that not to distinguish them at all from the simple unit of news. Tizernye units, in difference from Pop-Up, don't irritate visitors, and even add a site different information.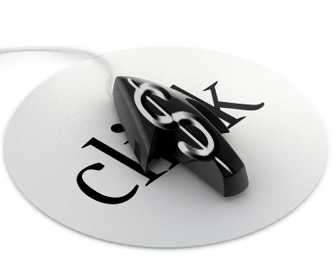 2) Tizerny advertizing place in places in which action of the user comes to the end.
To you on a site people come behind a certain information. They shouldn't hinder in it, differently it will begin to irritate visitors and they will simply leave on other, more suitable resource, besides having ignored advertizing. The user "fed" with information, where more willingly клацнет on interesting his advertizing, unlike the angry person. After material reading, or viewing of video, people will look for still something interesting. Here your unostentatious tizerny рекламка just by the way.
3) Seek a tizerny subject partnerka and a network.
To hang up everything on pages of your site – it is unprofitable. Pick up the close to subject of a site or to its section informers. Probably, it is worth placing different informers to site subsections? Here for such principle try to pick up a tizerny partnerka or a tizerny network.
4) People to you will stretch if you become a little simpler.
Don't overload design of a site with various effects, animation or too contrasting pictures. The interface create the simply and convenient. If you consider that something doesn't suffice to design – add it qualitatively integrated, naturally subject tizerny unit.
5) Try not to go too far.
Certainly, to everything, even good, there is a limit. It isn't necessary to overload a site with tizerny advertizing, after all the effect from it is reverse expected.
6) Use different tizerny partnerka.
If you begin to use different tizerny partnerka that, probably, you will increase overall effectiveness of conversion of traffic, and also average cost of shows.
7) Find the most clickable places.
Some informers can collect more clicks in a certain part of a site, and in another – it is much less. The most clickable places, usually, settle down in the upper left part of a site, and in the lower and upper areas of a content. Are less clickable the right and lower part. In any case, it only statistical observation.