Google will make the Internet more pleasantly
At the beginning of the current year declaration of Google in which it is declared that the new algorithm of "Page Layout" which will discard back the sites which pages are veiled by advertizing is put into operation was published.
First of all the algorithm will pay attention to the upper part of a site – "the first screen". If there is a lot of advertizing, that Google will undertake measures. Though it is worth marking that popup windows and pop-up into account it won't be taken. The innovation of Page Layout Algorithm will reveal sites in which the main contents is buried under advertizing tons. Complaints of net surfers became the reason of such innovation, first of all.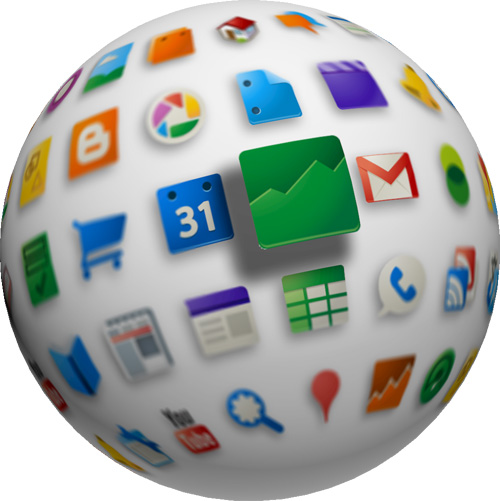 There is a wish to know, what measures will be undertaken by the searcher to such sites. In officially announcement it is specified that sites with excessive advertizing will be fined, namely it isn't necessary to wait for good results of ranging by it. Internet users shall get first of all on information sites, instead of on the advertizing. Therefore a large number of advertizing steadily will lead to reduction of level of a rating in a search engine.
Owners of sites in turn are interested, what number of advertizing is considered excessively big? About it Google didn't offer any specific explanations, having restricted only to determination "abnormally large number of advertizing" and "a normal ratio of advertizing and the useful, information text". Though by estimation, changes will affect no more than 1% of search results of Google is real. But, if you noted that the traffic on a site sharply fell and objectively you understand that pages are overloaded with advertizing, it is possible not to doubt that the site got under action of new algorithm.
Whether it is worth correcting a situation in this case? Certainly, costs. It is necessary to make changes to a site, but there are no bases to rely on that line items will be returned to a site quickly. Some weeks are required in order that Google cancelled the penalties.
Parallely with this Google Adsense agitates owners of sites correctly to place advertizing, respecting interests of users. It is good when the text on the page is environed with advertizing, but the place needs to be selected carefully, leaving a cap of the page pure. Therefore, pages with advertizing in other places of the page can remain unpunished.
It is important to mark that sites will be evaluated from line items of several permissions of screens. That is, on the small screen the information text shall be visible directly that the user hadn't to scroll the page far down. Thus, the corporation aims to make the Internet purer and more pleasant in use.