Regional sites can use Yandex to the maximum
Regional advance in search engines – one of the priority directions for optimizers. However in Yandex regional bindings of sites till some time were fulfilled not up to the end.
Now the situation changed, and therefore regional promotion of sites in Yandex becomes more and more popular recently. The search engine – for convenience of webmasters – published the whole list of councils which will allow to make advance on this network the most qualitative, the functional and effective.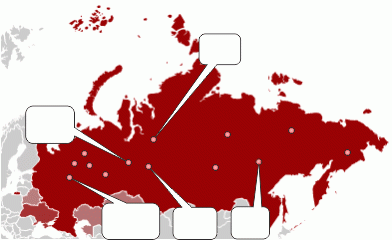 First of all, it is necessary to set up algorithm of retrieval advance so that it could define the Internet resource regionalnost correctly. For this purpose, for example, it is recommended to register the most full address of the organization in case of the description of a contact information. You aren't lazy to specify not only the city, the street or the house, but also the business phone of your company, and even an index: all this will facilitate operation of algorithm of the retrieval robot.
Coordinates of the company shall take place not only in the form of the image, though it too should be used that users had no questions of where precisely there is your company. For this reason you can use both text, and the graphic information, and text submitted you is recognized by Yandex.
To facilitate operation of algorithm of a search engine, you also shall fill the text with materials which have a regional binding: information shall be oriented on the inhabitant of any settlement where there is your company. In this case the line item of your site in regional output will be much higher.
Don't forget to notify from time to time Yandex robot that the site belongs directly to several regions. It can be done, specifying addresses, indexes and contact phones of all regional representations, instead of one.
Besides, for increase of a regional factor you can register contact addresses in services of a search engine - Yandex. Webmaster and Yandex. Reference manual.
The regional binding should pay special attention to owners of many-sided sites, that is such which have a set of regional versions. In this case each page, regardless of to what region it belongs, shall be available to the retrieval robot, despite of a being used IP address. Otherwise Yandex will index only one of site versions, instead of all site, so about any regional binding of the Internet resource of speech can't go. In certain cases it is possible to manage subdomains that all pages of a site were indexed.