Twitter Feed Pro for Joomla: documentation
Installation
To install Twitter Feed Pro, log-in to admin area Extensions > Extension manager > Install, choose "Upload package file" and choose twitterfeedpro-package.zip.
Warning Make sure that you choose not the file you downloaded from AllForJoomla, but the file inside the main archive.
After the package installataion you need to activate the plugin "System - Twitter Feed Pro". To do that go to Extensions > Plugin manager find and activate plugin "System - Twitter Feed Pro".
Create a widget
Widget creation and widget management is performed in admin section Components > Twitter Feed Pro.
To create or modify existing widget, just use integrated visual builder.
First you need to Connect to Twitter API. To do that click on the "Connect to Twitter" button. In the popup window authorize the application.
Then check Twitter connection status at the left hand side.
If everything is ok, you can choose what content type do you want to display (profile feed or hashtag tweets) and customize the widget.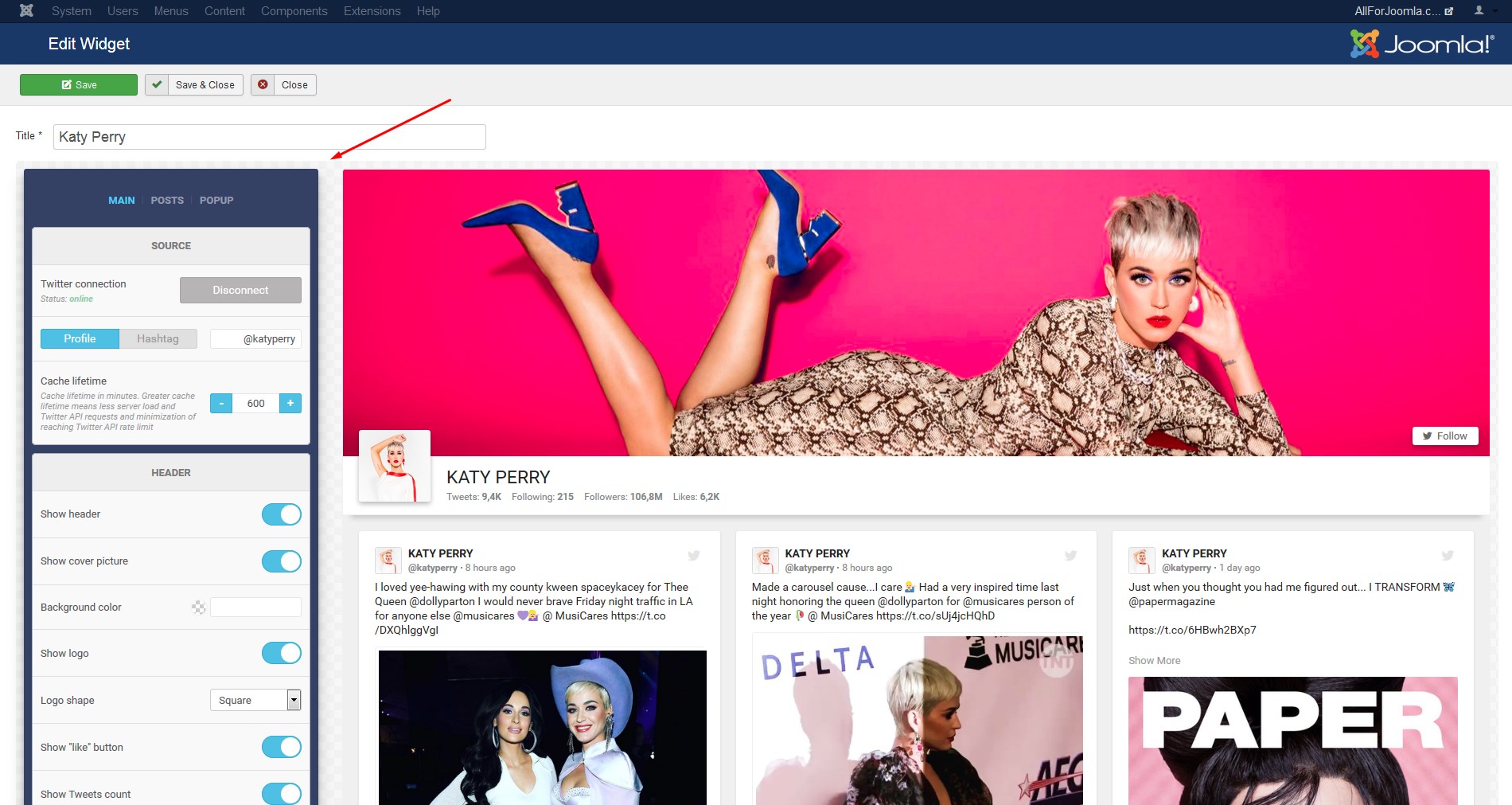 After creating a widget you will see it's shortcode in the widgets list. You need to place this shortcode in the place where you want this widget to be displayed. More about shortcodes in the "Shortcode" section.
Shortcode
In the admin section of your website Components > Twitter Feed Pro you can see a list of existing widgets. In the "Shortcode" column you can see a shortcode of every widget.
This shortcode you need to copy and paste to the place of your website where you want to see the widget. This shortcode you can paste inside the content (article), module html or even into the template files.